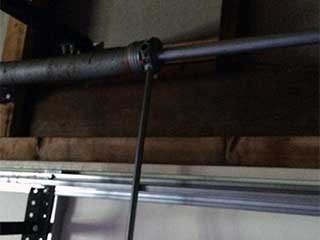 Picking the right spring for your door requires you to understand the specific requirements that must be factored in. So to save you the necessary specialization, we had our experts list a few of the main things to consider.
The Size Matters
If you have a large garage door that is extremely heavy, you will need to install springs that are strong enough to deal with that weight. Between the two different types that are available, torsion and extension, torsion coils are able to support much heavier doors. They are also more likely to last longer and tend to be safer to use since they have fewer exposed parts. We can help you by installing them safely.
Save the Budget
Some homeowners simply do not have the money in their budget to buy new, expensive garage door springs and will be looking for something that can work perfectly without bankrupting them. An extension spring fits that bill. It will cost a lot less, but their parts are more exposed, so it's important to create good safety rules for your children, to make sure they always stand clear of the door while it's moving.
Installing Garage Door Springs
This garage door component is not only incredibly difficult to install, the procedure is downright dangerous. Most homeowners do not have the tools and equipment that are needed to safely install a new spring. That's why it's imperative that you call an expert. Our technicians will be happy to come to your home and replace your old parts and ensure that your system works properly.
Call us today!
If you are unable to get in or out of your garage and need help with repairs, avoid trying to fix it by yourself. Don't risk personal injury or damaging the track and spring system. Call one of our experts and let them take care of it for you.
When it comes to your door, we don't settle! We also offer:
Garage Door Off Track Repair
Emergency Broken Spring Replacement
Belt Drive Opener Installation
Part Replacement & Repair